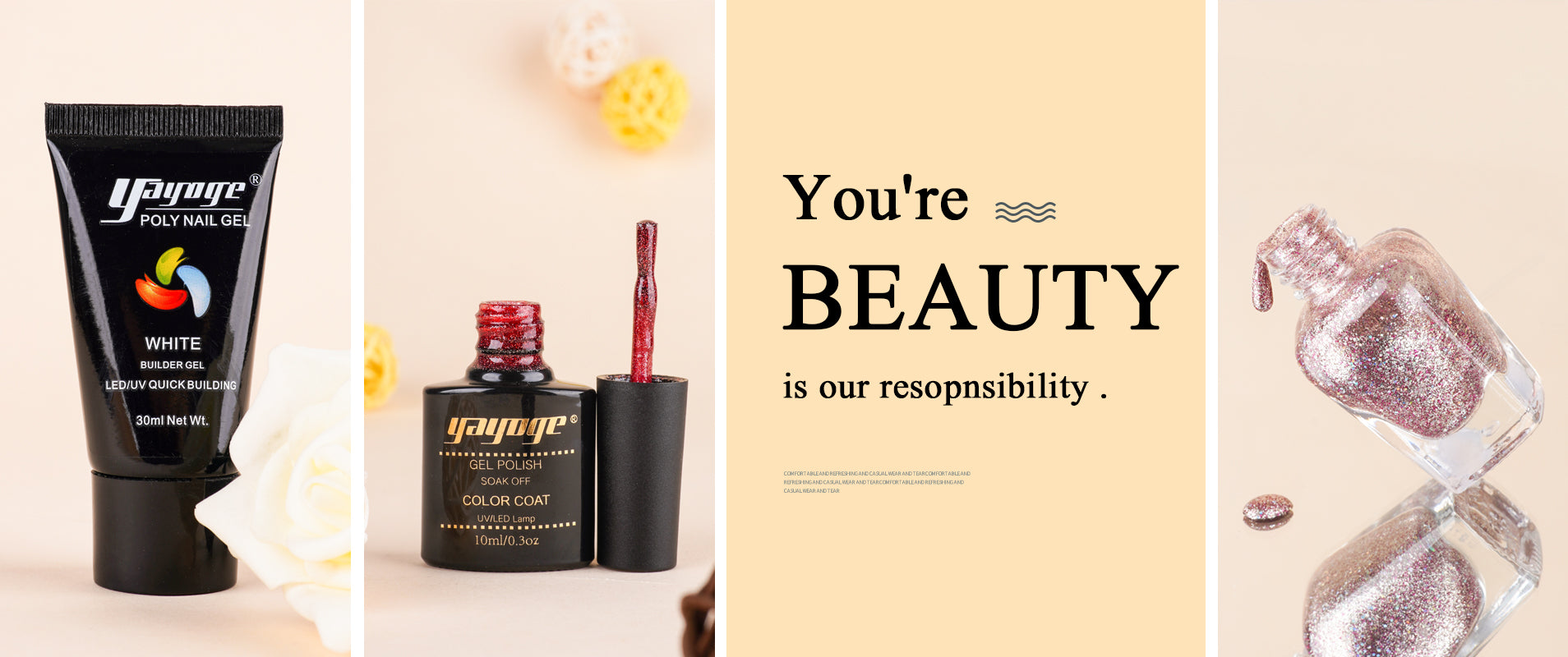 Yayoge ,a nail art professional provider of opinions seeks to:

PROVIDE the nail art fans with all of the tools needed to help make their beautiful career even more successful with the latest and greatest in nail products.

ESTABLISH opportunity for learning through proper advising and training videos domestically and internationally.

Through matching suggestions, video guidance, and offering of series products, creating an integrated service experience for nail lovers


UNDERSTAND the needs of the nail art fans. As nail professional ourselves, we have a clear understanding of the demand for the highest quality products and services possible – which is why quality has and will always be our number one priority.


At yayoge, we believe every nail art fans should be able to enjoy our services, catering to all clients and nail preferences, will growing the salon's business. To support the yayoge mission, we've created over 200 Gel Polishes sets, with detailed video steps. As well as the professional advice of the manicurist, show your personality in the simplest way


In future, yayoge will focuses on building stronger relationships with the best salons and professionals the world has to offer, changing the way we experience beauty and nail care one salon visit at a time..