YaYoGe® PolyGel Kit- ESSENTIAL
Break the mould, be fabulous with YaYoGe PolyGel Kit
---

Multifuction : extension / sculpt / repair

Save Thousands : Doing nails at home

Creativity : Doing nails the way you like and share the fun
PACKAGE STORY
NAIL STORY REVEALED
LAST FOR 3-6 WEEKS
QUALITY GUARANTEED
POLY GEL AT HOME
RELAXING AND CREATIVITY
What people say about YaYoGe
"I started to do my nails ages ago, and I remember my first poly gel was from YaYoGe,it has good price and decent quality,doing nails make me happy
-Sapphire D
"such a friendly understanding brand,
your polish made my nails look so good I love it
express your creativity
-Lucy C
When you want to make someone smile
go with Yayoge! Explore your creative side!
-Instagram @Kwestion4
"Express your creativity
Be yourself, have fun and enjoy using our products. We support all nail artists
and push them to feel inspired."
YaYoGe® PolyGel Kit- ESSENTIAL
Break the mould, be fabulous with YaYoGe PolyGel Kit
---

Multifuction : extension / sculpt / repair

Save Thousands : Doing nails at home

Creativity : Doing nails the way you like and share the fun
Empowered within
An empowered woman not only lifts herself but also others and becomes
an inspiration for others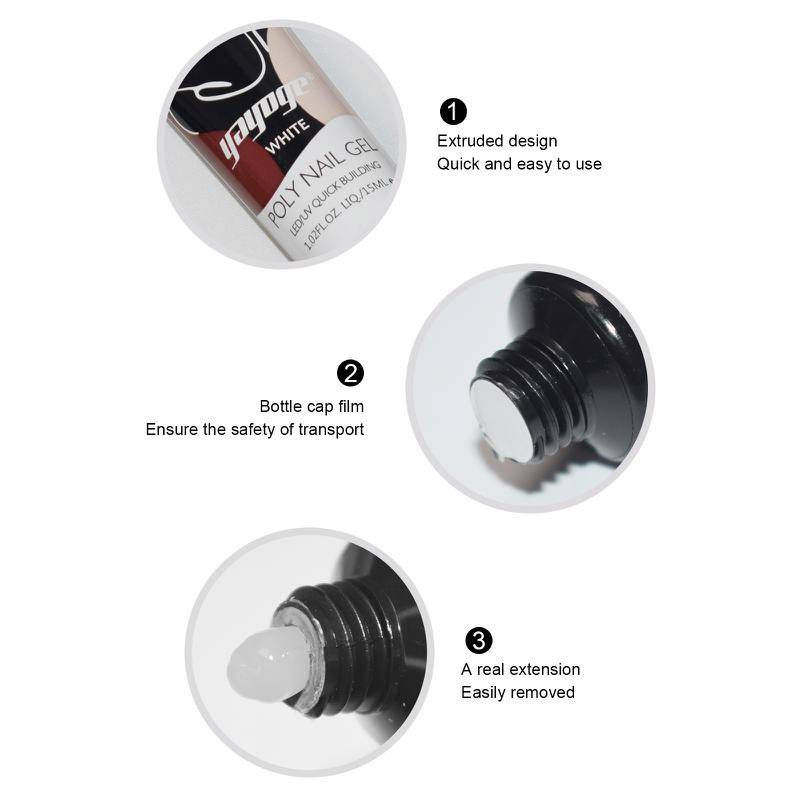 Perfect nailed't at home kit
YaYoGe polygel gives you more flexibility on making nail designs, encourages more fun and more freedom in your daily nailing experience.
Nature colors and more
Express your creativity through nailart
We support you to be creative, be yourself and have fun with our products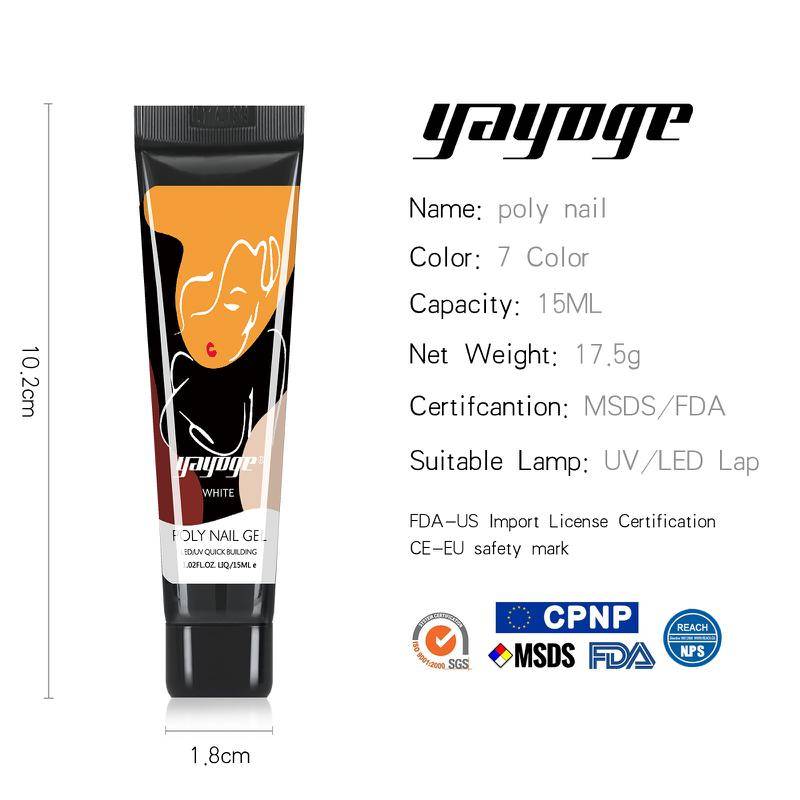 Quality control
We want to provide good quality products, so when you want to make someone smile go with Yayoge! Explore your creative side!
In each kit there are exactly the same thing from the picture you can find in product box.
Do you have instruction on how to use
Yes we do! you can find all kind of instruction and nail hacks on our youtube Channel. which is YAYOGE
How long does it take to ship
We will handle your order the first day you set the order. and it will take around 15 to 25 days to deliver.
are your products creulty free and vegan free
Our products are never tested on animals and always made safely. They're 100% cruelty free and vegan friendly.